Obituary for Hyginus Ekwebelem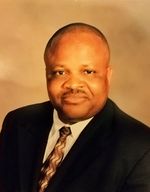 My Father, Mr. Hyginus Ekwebelem was born in July 18, 1964 to Fidelia and Ibegbulem Ekwebelem in a small village in Umuebo, Umuezala, Owere, Ehime-Mbano, Imo State, Nigeria. He was the second child by his father's second wife but at the young age of nine, he tragically lost both of his parents in the Nigerian civil war, which resulted in him becoming the sole provider for his younger siblings. With the help of his step-brother; Tobias Ekwebelem, he was able to complete elementary and graduated from high school. He then began professionally working with the British-American Insurance Company where he gained some financial stability, and launched his own company: HIDF (Hyginus, Isdore, Desmond, Fidelia) Aluminum & Roofing that he operated until, with the help of his late brother Uncle Isdore, he immigrated to the United States. He struggled early but later earned a bachelor's degree in Computer Science in 2003 at Brooklyn College. With a promising future, he returned to Nigeria and married my mother Mrs. Joy Ekwebelem. My dad was blessed with four children Emmanuel, Elizabeth, David, and Rebecca Ekwebelem. For once, my dad felt fulfilled in life, and was looking forward for even greater things. However, life took a turn when my dad abruptly felt ill. After a well lived life, my father, a gallant soldier of the cross and a fervent Christian that held onto God till the end of his life, succumbed to his illness and passed away peacefully at the age of 55, at Long Island Jewish hospital.

Order Flowers
Affiliations


Nigeria Flag
The insignias listed here may be subject to copyright and / or trademarked. Those copyrights and trademarks are owned by the respective organizations.