Pre-Plan Trust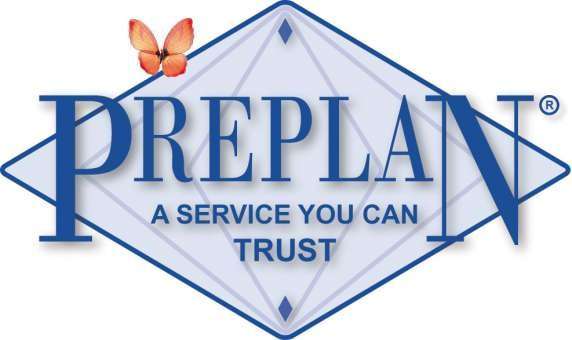 May 2009 Net
Consumer Yield is: 3.98%
Preplanning a Funeral with New York State Preplan Trust


Preplanning/Prefunding a Funeral

Why and How
Including Important Information for SSI/Medicaid Applicants & Recipients
Introduction
Many New York resid
ents prearrange and prefund their funerals as part of regular estate planning. In fact, many consumer advocates applaud the concept. Reasons for preplanning one's final expenses include peace of mind, relieving the burden on loved ones, or for purposes of SSI/Medicaid spend down. There are a number of advantages to preplanning and prefunding funeral expenses. The primary advantage is that it allows individuals the opportunity to make personal and specific selections for the funeral service that most closely meets their needs. For many, it is comfor
ting to know that money has been set aside for their final expenses, which will in turn reduce the burden on family members at a difficult time. In addition, loved ones are not left guessing which type of funeral service would have been preferred. Another very important reason to establish a preneed burial trust is that SSI/Medicaid recipients are allowed to set aside money to fully fund the service of their choice before their funds are exhausted down to necessary eligibility levels.
Consumers in New York State benefit from the strictest, most comprehensive funeral preneed laws in the country. In New York State, 100% of the principal and interest must accrue to the benefit of the Trust (less
a third party Trustee administrative fee), which must be deposited in an investment backed by the government of the United States. For this purpose, many New York funeral directors use NYSFDA's funeral preneed trust program, the PrePlanSM.
PrePlanSM is a commingled trust invested solely in FDIC insured certificates of deposit. Five Trustees, who are members of the New York State Funeral Directors Association and are carefully appointed by the NYSFDA Board of Directors, oversee the operations of the trust. PrePlanSM currently services 60,000 consumer trust accounts for over 500 funeral firms.
What are some of the benefits of preplanning a funeral?
Preplanning a funeral

allows an individual to make specific choices for a funeral service based on personal preferences. It ensures peace of mind, and relieves the individual's loved ones of a decision-making process at a stressful time. Preplanning also sets aside funeral funding so that the family will not have to deal with monetary considerations when a death occurs. Prepaying funeral costs can be financially beneficial by paying for a future funeral at today's costs. It gives you comfort that your funeral will take place according to your own wishes, and eases the burden on your family members.

What are the steps in preplanning a funeral?

Select a funeral director and then meet with him or her to explore options and discuss costs. Once the details of the funeral have been determined, the funeral director will prepare a preneed agreement and fully itemized statement. Preplanning arrangements are portable, and can be changed at the consumer's direction.
The consumer has several choices for payment of the preneed agreement. One is to prepay in full. These funds must be deposited in a trust account within ten days according to New York State law. Many New York State funeral directors participate in NYSFDA's PrePlan premier funeral funding program available to NYSFDA member funeral directors and the families they serve.
Family members, one's attorney and the estate executor should be advised about the preplan agreement and where the relevant documents are stored.